My watercolors are painted in individual layers that must dry completely before the next layer is applied. The first glaze of color on the bichon's nose was a warm yellow, followed by a layer of red and successive layers of a mix of red and green.
The first layer of the eyes was a bright green, followed by red and yellow, then a mix of red and green.
A 5x7 painting takes between 40-60 hours to complete from concept through the drawing, transfer to watercolor paper and painting.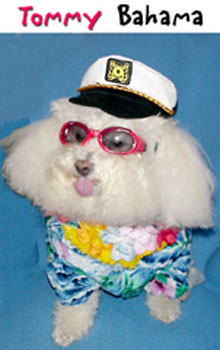 Reference Photo